BMC Mastery (2 Hour Course)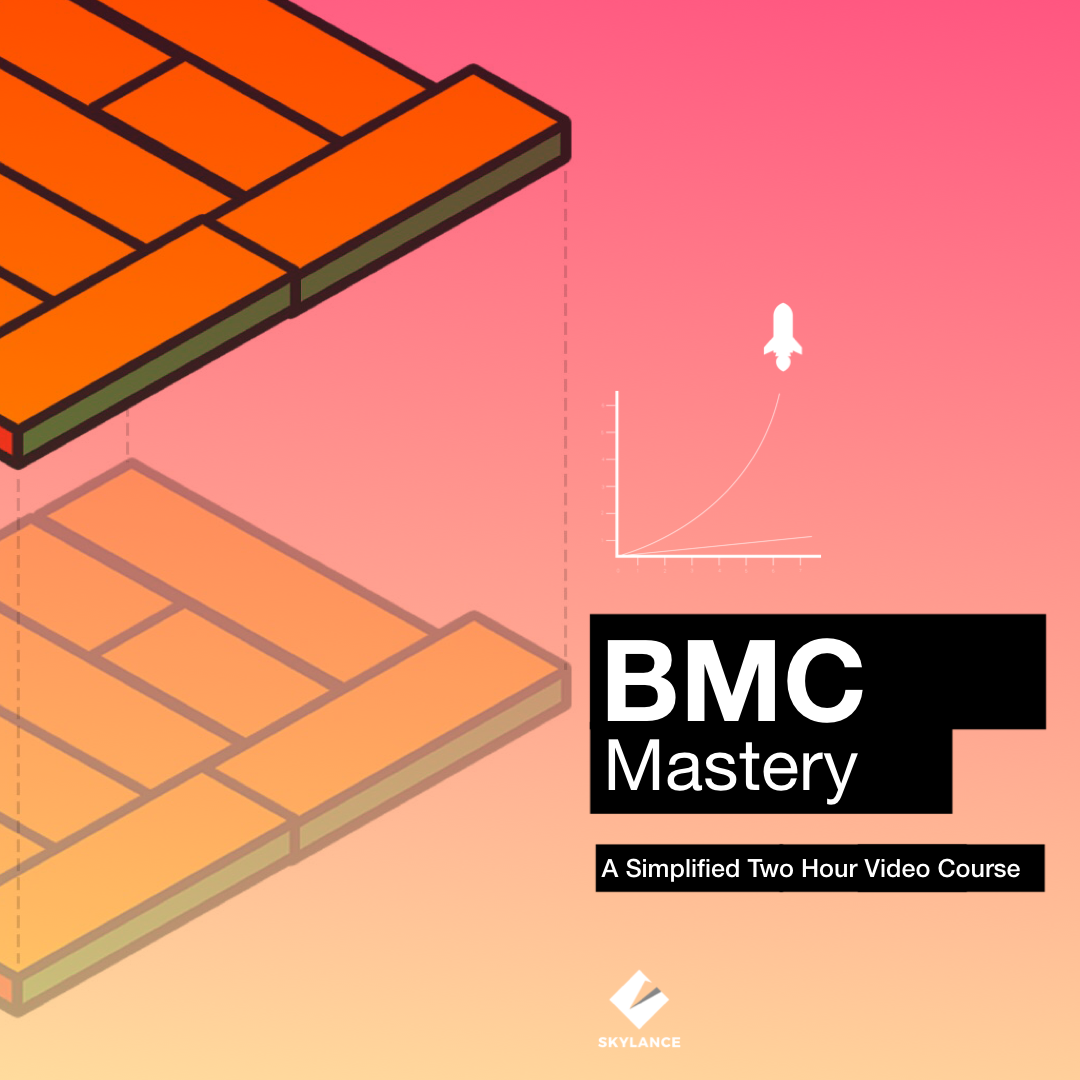 BMC Mastery (2 Hour Course)
Get back to executing
(formerly Design Your Business Model on One Page)
Business Model Canvas Mastery helps people quickly understand the canvas so that they can use it in their planning and execution. It teaches people how to read the flow, tell a story, and consult with clients using the same methods.
The Business Model Canvas was created by Alex Osterwalder of Strategyzer. It visualizes the nine components that make up the basic building blocks of any business. It's a great visual thinking tool for startups, business owners, corporate innovators, and consultants.
So, why was this created? People were using the canvas the wrong way
Lots of people were making some mistakes, like:
Getting too granular with details

Putting too many ideas

Turning it into another wordy business plan

It was becoming "another document" and preventing people from actually executing. The book is ironically rife with so much content that we lose ourselves in the details.
The canvas is a rapid prototyping tool for a reason. The point of the Canvas is to quickly show your story so that your entire team (investors, team, future partners, etc) are on the same page.
But without knowing some key things about how to use it, it just becomes another list-making chore.
What outcomes can you expect?
Fluency is the key to the canvas, and while the tool is comprised of nine blocks, it's easy to get lost.
Participants who originally had zero knowledge of the canvas were able to do these things in under two hours:
Comprehend all nine blocks and "the flow"

Fill out the canvas cleanly

Retell their stories concisely to others

Other outcomes to expect
Know how to fill the canvas step-by-step

Know about the customers you serve, your channels, and how you make money

Know where your time, money, and energy is really going (and your blind spots)

Know what to fix, keep, improve, or transform in your business model

Know other essential tools/tactics, either buried or not found, in the original book

Really have an actual map so that an informed action plan can be formed.

Use/Remix the PDFs in your own consulting practice

Reduce ambiguous meetings and save time

What can I use this for?
Here are some examples:
Finance Department

Management Consulting

Team Alignment

Marketing

Operations

R+D

Teaching

Student Learning
What you get:
4 x Video
1 x Slide Deck w/ presenter notes (PDF)
1 x Master Reference (PDF)
1 x Simple Key (PDF)
I want you to be satisfied
This course by itself is enough to get you back into the field to consult/execute with your team or clients. But if you're not happy with this, I'll give you a refund within 30 days of the purchase date. That simple.
Notes and stuff
The Master Key and Step-by-Step (simple) Key designs are based on the original Business Model Canvas from the makers of Business Model Generation and Strategyzer. Those templates are licensed under the Creative Commons Attribution-ShareAlike 4.0 International License.